Spot the guy who was too harshly toilet trained.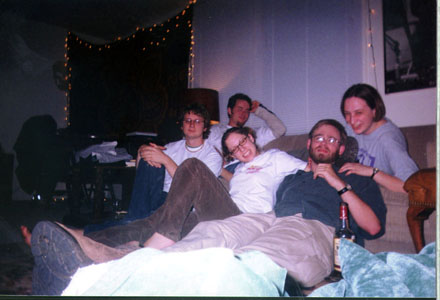 Ahhhh, friendly strangulation.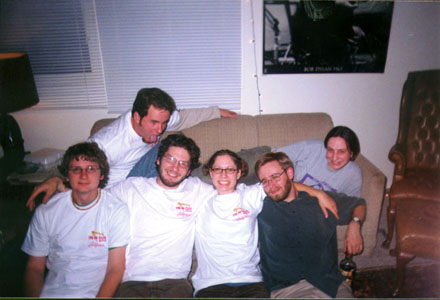 Adam-lickin' good!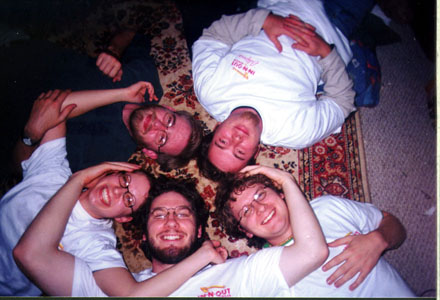 Kevin being shunned for above licking behavior.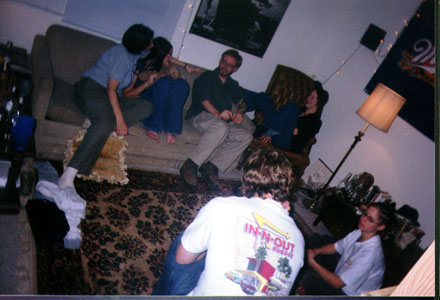 Long, crooked shot . . . I'm guessing Adam took this one.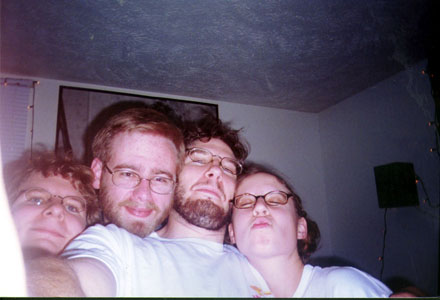 "Deer in the headlights."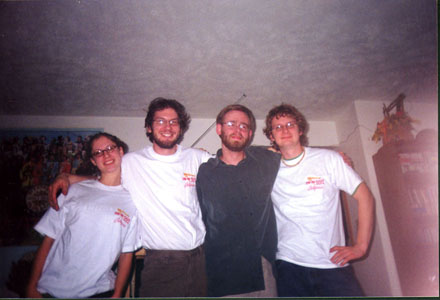 The inevitable "buddy" pose.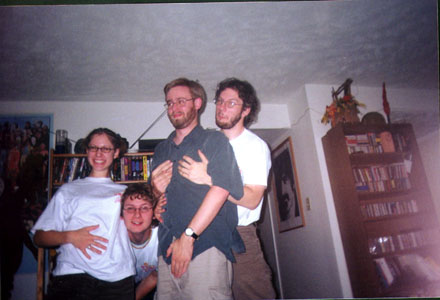 Oh, sweet Jesus.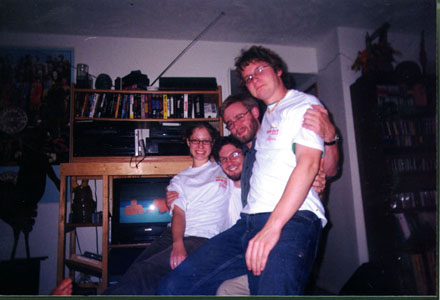 "Telling Adam what we want for Christmas."