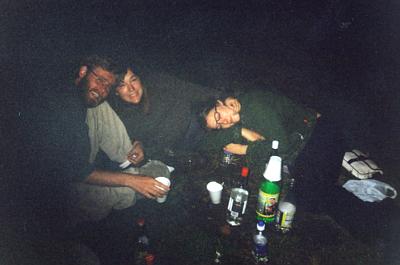 Somewhat early in the evening, a sense of coherence was still sort of in place, even if Alissa does seem to be slipping away.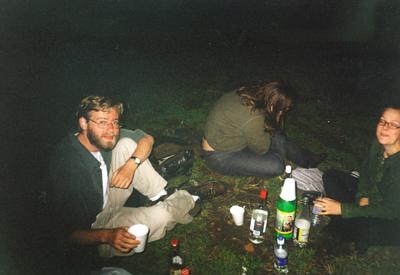 It was only shortly afterwards, however, that Ylva had reached the drunken "Refusing to be photographed" phase.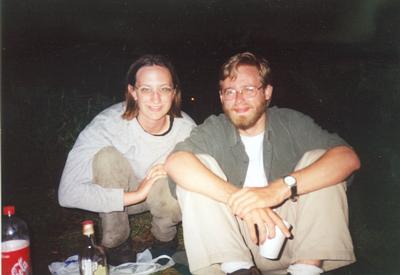 Portrait of a pair of people attempting to ignore the presence of fish-covered work trousers.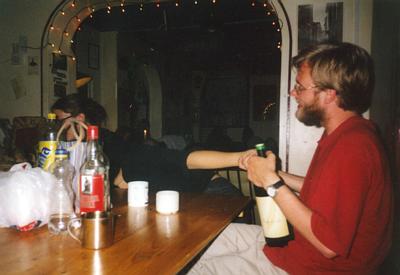 Ylva WAS in the shot, but insisted on hiding her face again.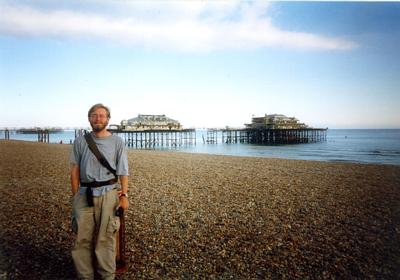 Turned out really well. And I TOLD you if you just spread your legs a little, you could block the rubbish bin entirely. But nooooo.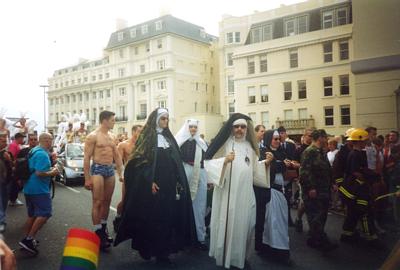 And here's a taste of what I got to see Saturday morning, before dying a horrendous death of exhaustion at Baggies.